The Fraternity
The Franciscan Fraternity of Bethany settled in Verona in September 2013, and our convent is also known in the city as the 'Barana Convent'. Before our arrival for more than a century the custodians of the convent were the Capuchin Friars.
The community is located in a strategic area of the city of Verona, a few kilometers from the historic center and close to the beautiful Valpantena.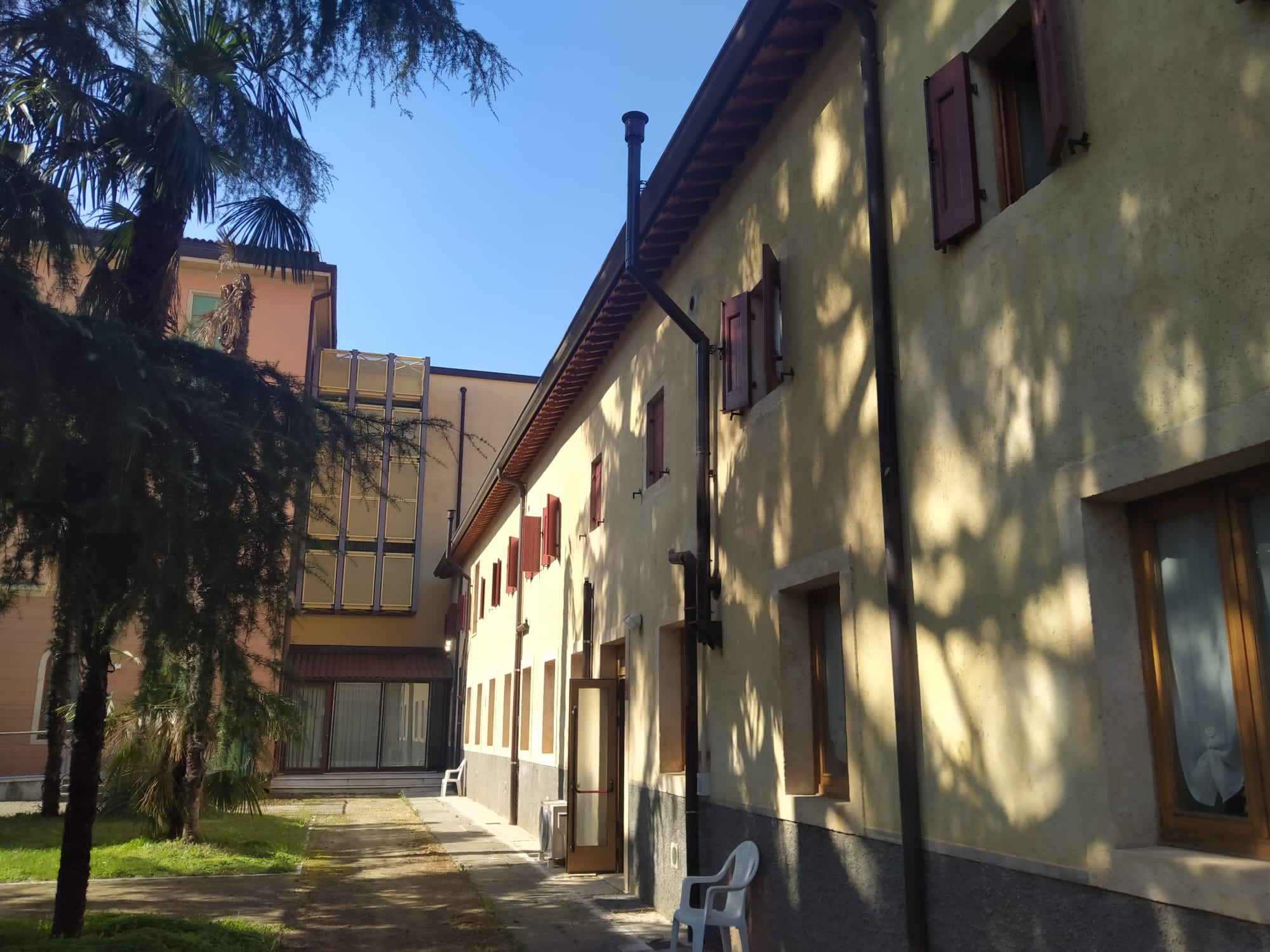 One of the special characteristics of the Fraternity of Verona is its important contribution to the needy. In fact, we have the joy of serving and running the most important Table of the Poor in the city, which is open every day of the year, with all the services attached to it (shower service, clothing distribution, distribution of parcels for poor families, second-hand market, etc).
All this thanks to the presence of the Franciscan Bethany Association, whose hundreds of volunteers give of their time 365 days a year for the love of God and neighbor.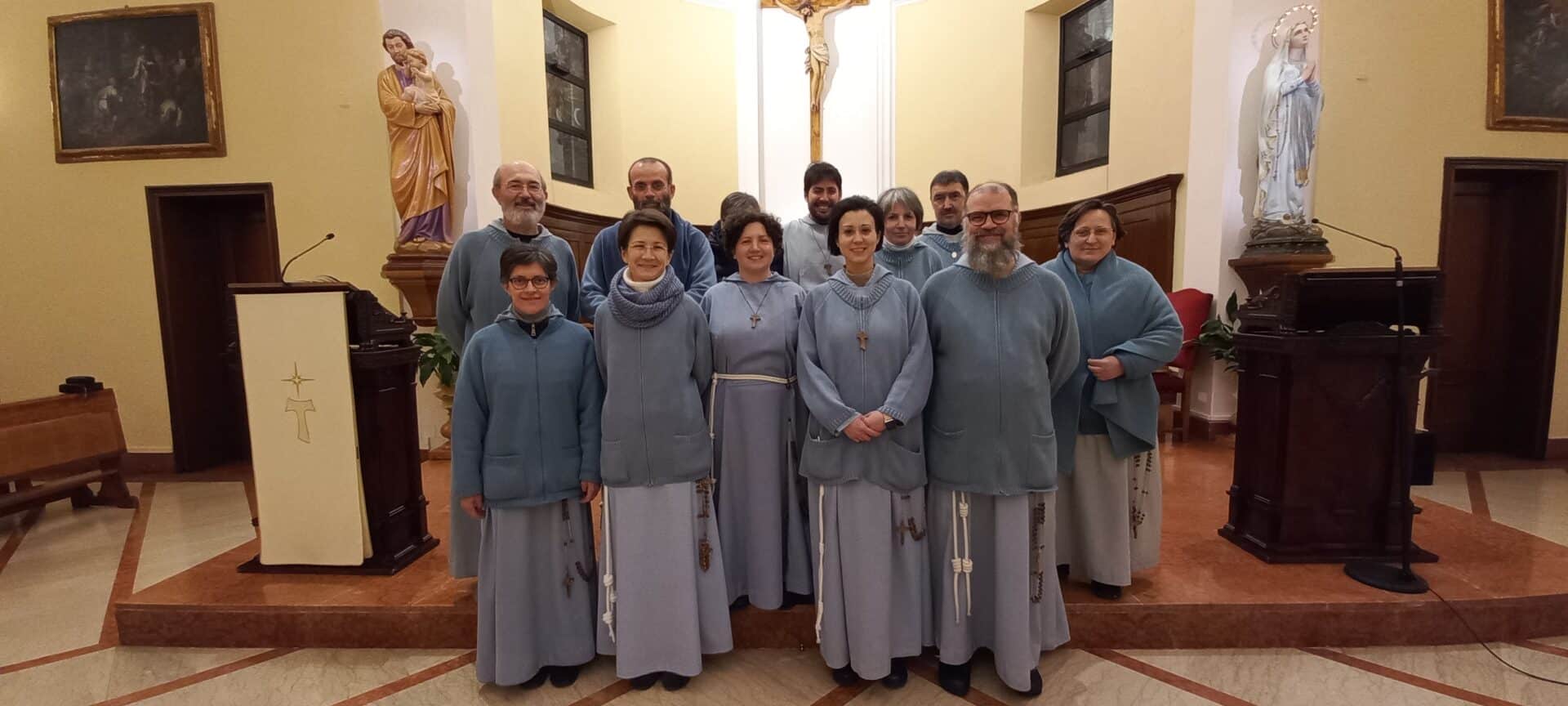 Another important contribution is the Sacrament of Reconciliation. Our Convent has always been called 'the confessional of Verona', and every day we have the joy of dispensing God's Mercy to the many people who frequent us.
The Fraternity offers the possibility of a spiritual journey with the presence of the Ancilla Domini Groups, the Oblates, the Youth of Bethany and the Nazareth Group.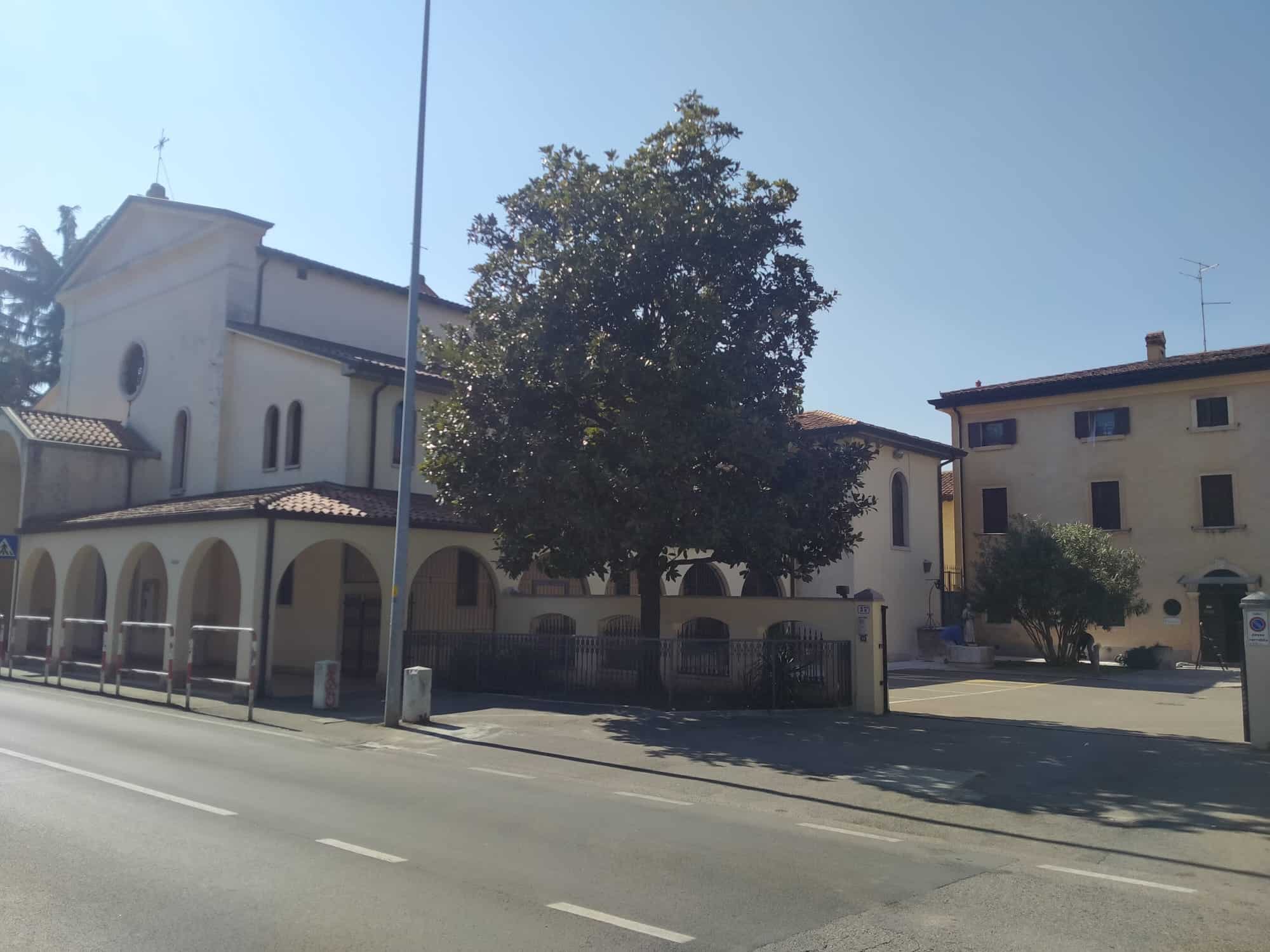 Hours of prayer and Holy Masses
Monday
7.30 am morning praise
8.00 am Holy Mass
8.35 am Holy Rosary
6.20 pm Vespers
6.45 pm Holy Mass
Tuesday
7.30 am morning praise
8.00 am Holy Mass
8.35 am Holy Rosary
6.20 pm Vespers
6.45 pm Holy Mass
Wednesday
7.30 am morning praise
8.00 am Holy Mass
8.35 am Holy Rosary
6.20 pm Vespers
6.45 pm Holy Mass
Thursday
7.30 am morning praise
8.00 am Holy Mass
8.35 am Holy Rosary
5.30 pm Eucharistic Adoration and Vespers
6.45 pm Holy Mass
Friday
7.30 am morning praise
8.00 am Holy Mass
8.35 am Holy Rosary
6.20 pm Vespers
6.45 pm Holy Mass
Saturday
7.30 am morning praise
8.00 am Holy Mass
8.35 am Holy Rosary
6.10 pm Vespers
6.30 pm Pre-festive Holy Mass
Sunday
9.00 am Holy Mass
11.00 am Holy Mass
6.00 pm Holy Rosary, Vespers and Deepening
P.S.: From 18 July to 4 September the 8 am Mass is discontinued
Confessions
• From Tuesday to Saturday:
Morning 9.30 am – 11.30 am
Afternoons 4.00 pm – 6.00 pm
• Sunday 10.15 am – 11.30 am
IMPORTANT: From 18 July to 4 September only confession on Tuesdays, Thursdays and Saturdays (mornings 9.30 am – 11.30 am andspan,
afternoons 4.00 pm – 6.00 pm); Sunday from 10.15 to 11.30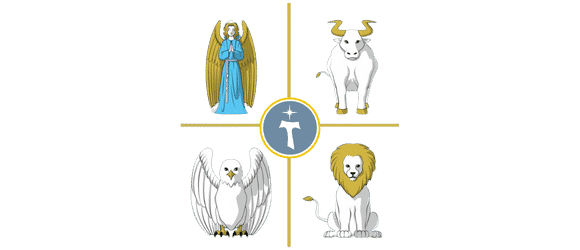 Gospel of the day
listening in Bethany (in Italian)
Follow our YouTube channel
Where we are:
Via Col. Giovanni Fincato, 35/B
37131 Verona – Italy
Tel. 045 52 53 74
e-mail: verona@ffbetania.net
Share with your loved ones