The Fraternity
The hermitage of S. Catherine del Sasso, in the province of Leggiuno, is an ancient monastic structure dating back to the end of the 1100s, founded – according to tradition – by the Blessed Alberto Besozzi, a hermit; it is located on the Lombardy side of Lake Maggiore, directly overlooking the gulf of the Borromean Islands.
The hermitage's centuries-old history testifies to its vitality as a place of faith and pilgrimage; the presence of a coenoby that, over the centuries, has seen the presence of various monastic and religious orders, reminds us that this place from its foundation was ideal for those who came to seek God in silence, prayer and meditation.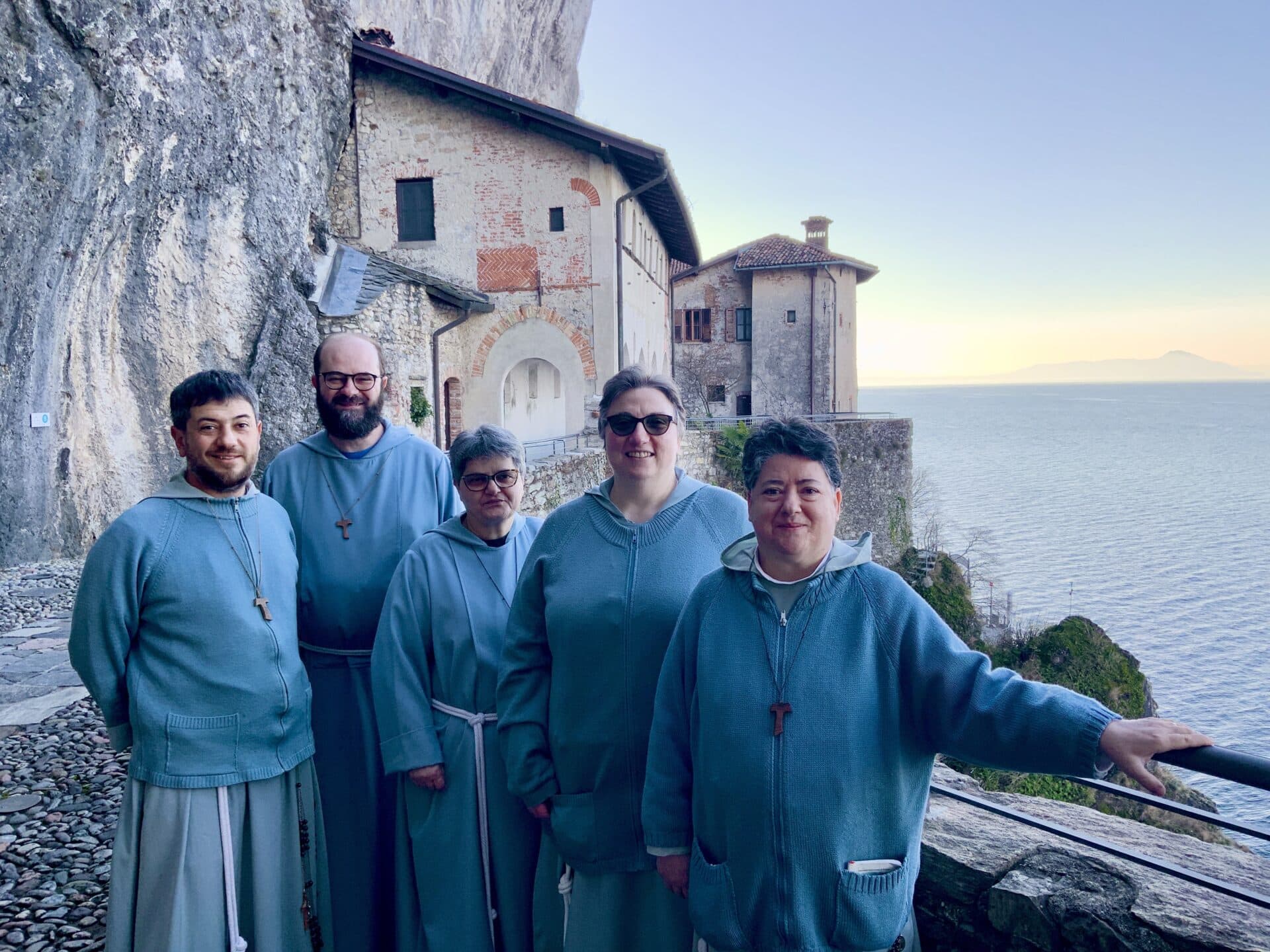 Since 2019, the Province of Varese, owner of the building, in agreement with the Diocese of Milan, has entrusted the hermitage to the Franciscan Fraternity of Bethany. Our fraternity also lives its specific charisma of prayer and hospitality in this place:in the silence that pervades the hermitage during the winter period or after visitors have left, and in the simple and straightforward welcome of visitors who come to the hermitage to seek peace, or even just to visit and take a picture of the beautiful monastic complex that overlooks the shore of Lake Verbano.
Hours of prayer and Holy Masses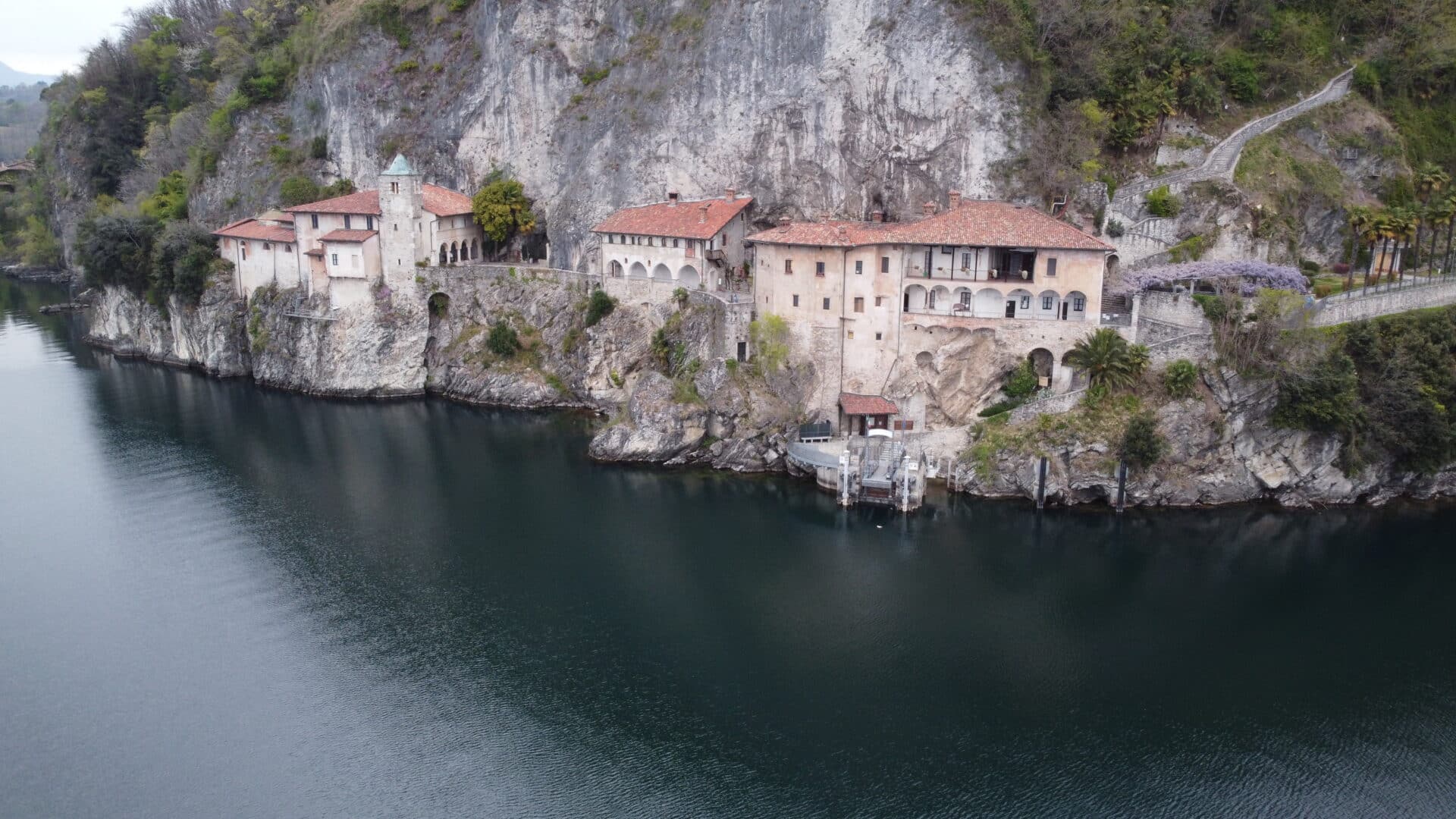 Where we are:
Eremo di Santa Caterina del Sasso
Via Santa Caterina, 13
21038 Leggiuno (VA) – Italy
Tel: 0332 647172
E-mail: santacaterina@ffbetania.net
Share with your loved ones