The Fraternity of Rome is a small island of peace and tranquility where the brothers and sisters, through their
welcome
,
prayer
,
listening to the Word of the Lord
, and the sacraments,
offer the possibility of experiencing, in a context of fraternal life, a true and substantial encounter with God.
We are located at the gates of Rome, less than fifteen km from St. Pietro. Despite being so close to the center of Rome, easily accessible by public transport, and to the Via Cassia – one of the busiest arteries of our capital! – our community is surrounded by greenery, we are in fact in the middle of the Roman countryside, an area characterized by a typical landscape with hills emerging in the surrounding plains, interspersed with valleys, canals and woods.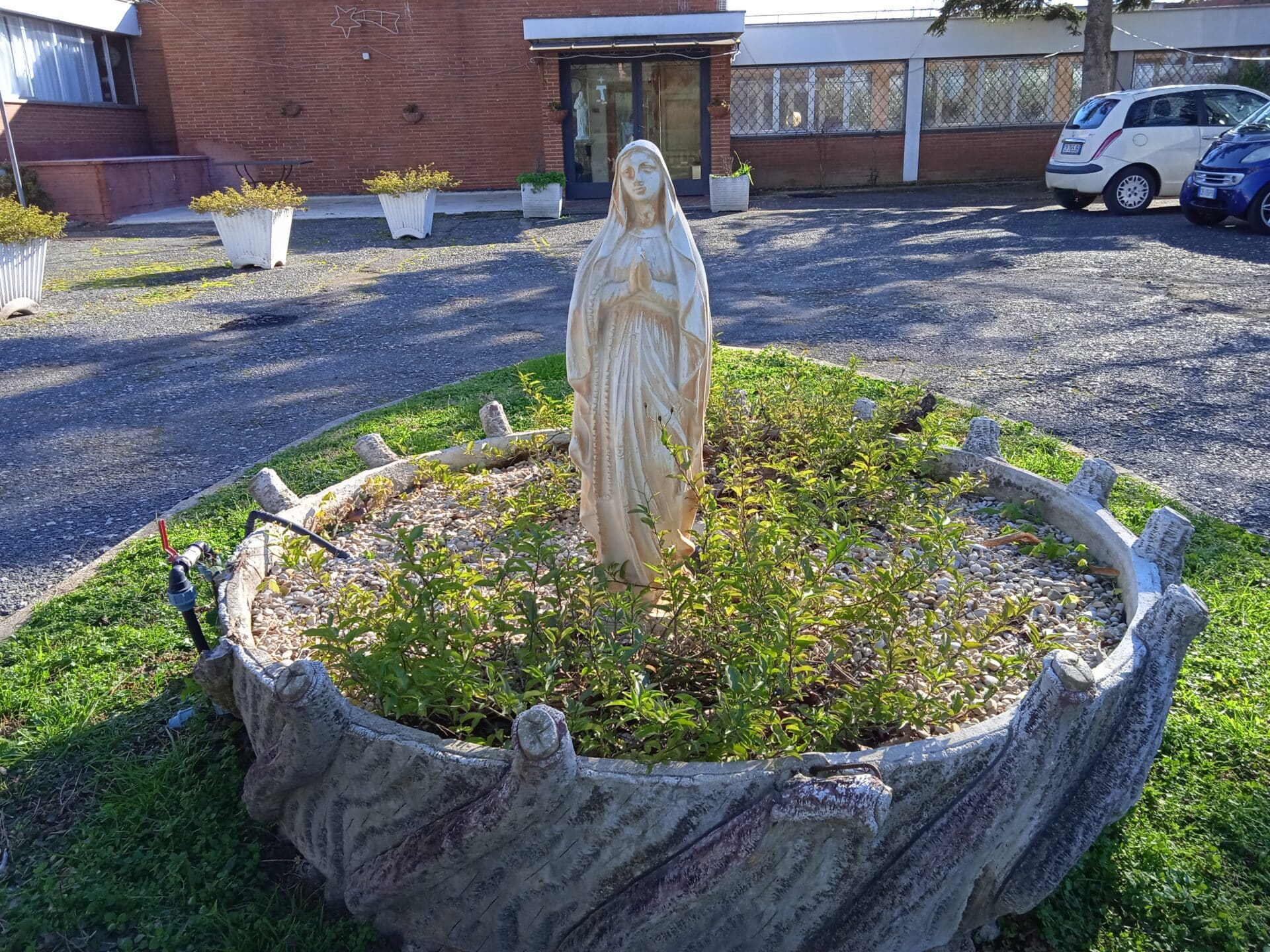 The facility is very large and welcoming with a large garden surrounding the house; it has its own church, kitchen, refectory, guest quarters, meeting room, a chapel for Eucharistic worship, and a recreation room with a beautiful fireplace that cheers everyone up in the colder months thanks to friar fire!
For families, individuals, or larger groups, we experience especially spiritually intense times such as Advent, Christmas, Lent, the Easter Triduum and Easter and all Marian feasts.
If you would like to come to our house, we would be delighted to welcome you, get to know each other and discover together even more of this God among us. We look forward to seeing you!
Prayer times and Holy Masses
Our location
Via D. M. Brun Barbantini, 151, 00123 Roma (Italy)
00123 Roma
Tel: +39 06.9521.5593
Cell: +39 3491731468
3482207201
Email: roma@ffbetania.net
Share with your loved ones